News 2021
Sub-links for this page
Thought it time to update . So you all know 2020 was Covid so not much happening in the show dog world . Dogs sure didnt seem to mind that much and we learnt to do other things , but we are happy that for Australia anyway , Covid is no longer the huge worry it was in 2020 . And so it was time to get on with it :)
Ozzie became a Supreme Champion . He would have been the youngest Supreme Newfy ever but we all had a year taken from our lives .He did it in style with 6 best in groups in a row and a RU Best in show .
Sydney Royal was back ON !!!!! Ive put the official pic up on the sub page as well as the day ozzie got his supreme , but I really liked this one :)
We had a litter in January from our beatiful Cleo , we sent a black male to Canada to a show home " Kozi " named of course after our famous Mountain :) Whilst kozi is yet to be allowed due to the covid situation to get to a show , he has won an online show and also a photo competition and been awarded his first obedience title . No flies on his owner Judy :) He is super handsome and I hope things get to normal and we can soon upload some show pics of this gorgeous boy . I will put up his baby photo here though for the time being .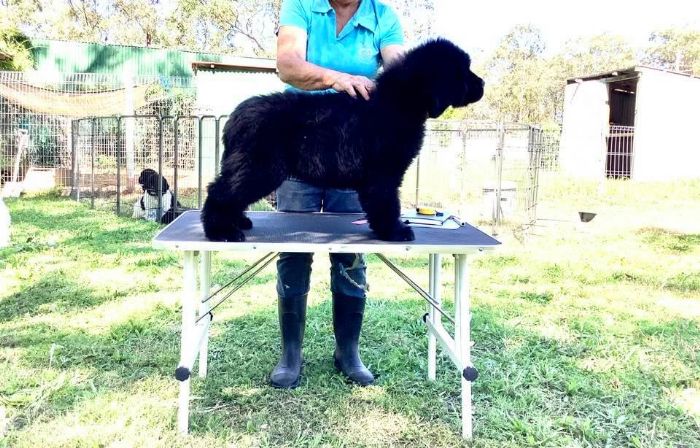 Our Judge was Mr Collicutt from Tasmania and Ozzie was Best of Breed .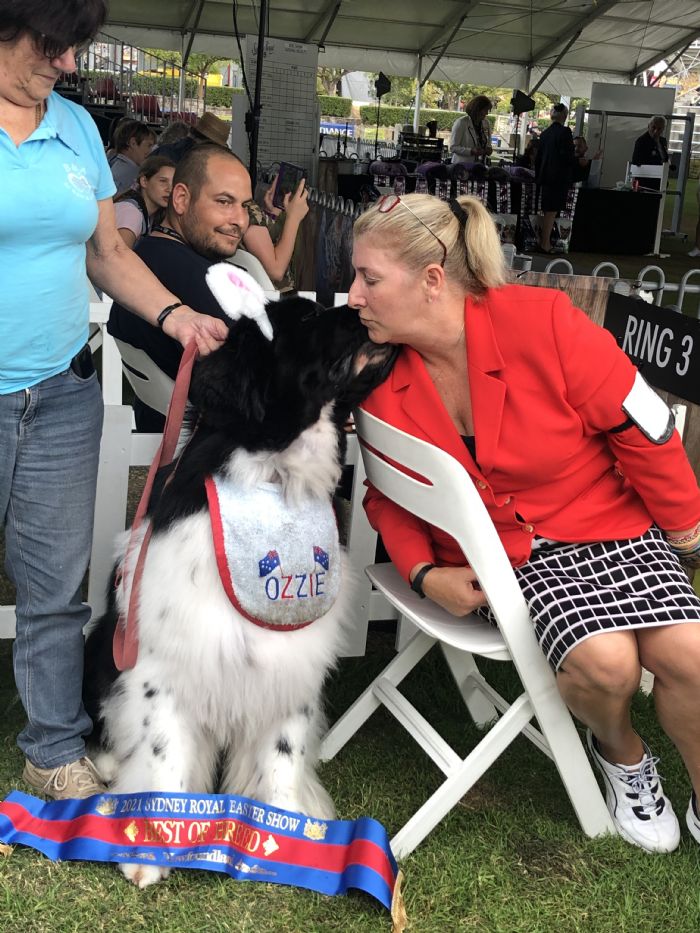 Ozzie with handler Megan :)