Above photo Digger (left) and 3 offspring
Welcome to our web page.
Here you will see some of our dogs and their adventures through life. It is very important to us that our breed enjoy doing the things they were bred for. Our dogs not only show, they do water training, therapy and most importantly, they have FUN! If it's one a bit naughty that you want ,you've probably come to the right place. We are not hard taskmasters. We find once they and you get through the adolescent phase of life they settle in to being dogs you can't live without. If you have a Newfcastle puppy, enjoy the ride, just hold on tight :)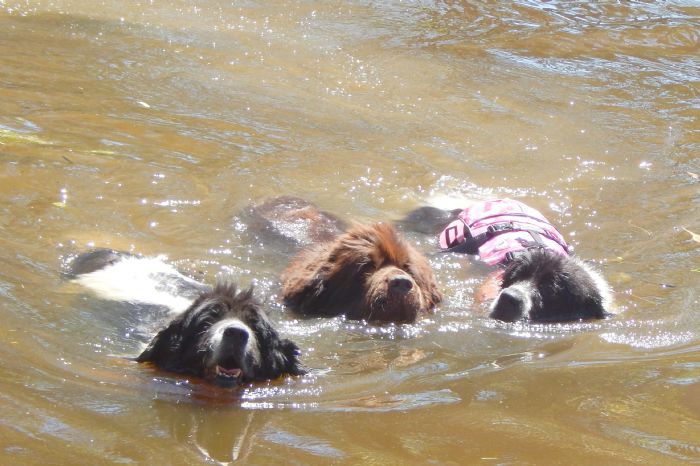 Newfoundlands are not for everyone. They are large, messy, can be naughty for a long while, need basic training and cost more at the vet than smaller breeds. They are seriously like crisps though, you can't stop at one!
Don't say you weren't warned!
74239 Visitors